Meet the Dentist
Dr. Cheryl Smith (Formerly Dr. Cheryl Nicoli)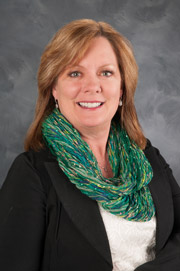 Dr. Smith graduated with a Bachelor of Science from Texas A&M University in 1980, and spent seven years as a Biology teacher. When she decided on a career in dentistry, she attended Baylor College of Dentistry and received her Doctor of Dental Surgery in 1994. She spent her first year as an associate in a private dental practice in Mesquite, Texas. In 1995, she opened her own practice in Rockwall, Texas and has remained at the same location, serving the dentistry needs of her local community.
Dr. Smith belongs to the American Dental Association, Texas Dental Association, Dallas County Dental Society, and Rockwall Dental Study Club.
Dr. Smith looks forward to every day of practicing dentistry. She likes the challenge of implementing the continually changing new technology in today's dentistry. And she strives to keep the "care" in "dental care" by doing the best dentistry possible for each and every patient. She especially enjoys seeing the long-term results of dental solutions for her patients. The biggest compliment she can receive is, "This still works as well for me and is as beautiful as the day we did it ten years ago!"
When Dr. Smith is not doing dentistry, she can usually be found attending her children's athletic events on the local soccer fields, volleyball courts or basketball courts.